Top-Rated Award-Winning Mountain Biking Tours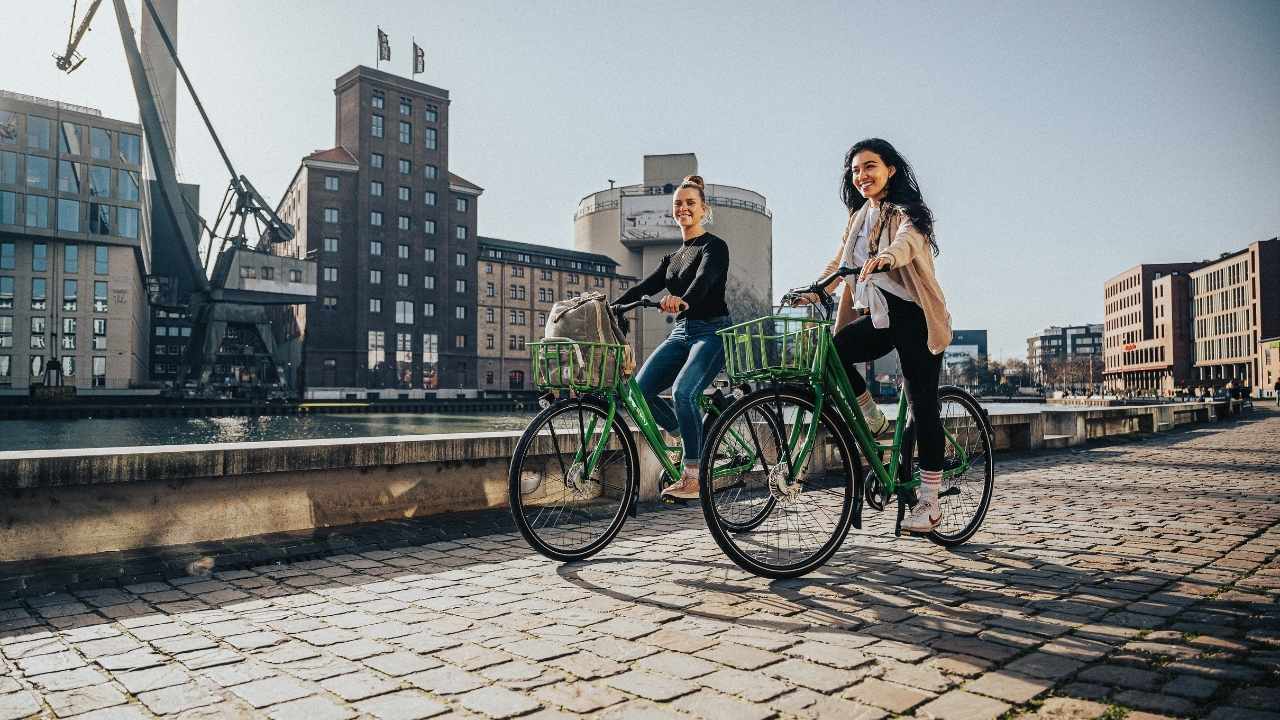 For those seeking a heart-racing experience, highly regarded and award-recognized mountain biking tours are an excellent choice. These tours offer a range of exciting journeys, from traversing the rugged trails of the Rockies to experiencing the breathtaking rides in the Alps.
If you're more of a seaside person, the coastal trails in California won't disappoint. Moreover, we have unforgettable biking experiences in New Zealand and awe-inspiring routes through the Andes.
Each turn of the pedal brings a new sense of exhilaration and liberty. So, secure your helmet, and let's prepare for an exhilarating journey across some of the planet's most impressive terrains.
Epic Trails in the Rockies
As a seasoned mountain biker, I've had the pleasure of experiencing some truly spectacular trails in the Rockies, sure to impress even the most skilled riders. A personal favorite of mine is the Colorado Trail, spanning over 500 miles from Denver to Durango. This trail gifts riders with awe-inspiring Rocky Mountain views and varying terrain, from thick forests to alpine meadows, and rocky ridges. The technical aspects and steep inclines make it a tough yet satisfying ride.
Another recommendation would be the Monarch Crest Trail, situated near Salida. This trail is renowned for its high-altitude riding and stunning vistas. The singletrack descents are guaranteed to accelerate your heart rate, with the exposed ridgeline sections really putting your nerve to the test.
If a trail that balances technical features with natural splendor is what you're after, the 401 Trail in Crested Butte is a must-ride. This trail boasts flowing singletrack, breathtaking views of wildflowers, and exhilarating downhill sections.
It's also worth mentioning the slickrock trails in Moab, Utah. These trails, with their distinct red rock formations and challenging terrain, provide a memorable mountain biking experience. Trails like Porcupine Rim and Slickrock Trail are certainly noteworthy.
Thrilling Rides in the Alps
The Alps, with their majestic peaks and awe-inspiring landscapes, offer an ideal location for heart-racing mountain biking adventures. Among the many exciting trails, the Mont Blanc Circuit stands out. This demanding course, with its rough terrain, steep drops, and slim trails, delivers a unique thrill for adventure lovers.
Another exciting trail that you shouldn't miss is the Tignes-Val d'Isère trail. It's a mix of intricate paths and striking alpine vistas that will leave you in awe. And for those who are up for a real challenge, the Verbier Bike Park is worth a visit. It's a collection of downhill trails and jumps designed to take your breath away, suitable for riders of various abilities.
The Alps are more than just mountains; they're a thrill-seeker's paradise. They offer an unparalleled sense of liberty, making them a dream destination for mountain biking enthusiasts. So, get your gear together, get set, and get ready for a mountain biking experience in the Alps that you'll never forget.
As an adventure lover once said, 'The mountains are calling, and I must go.'
Coastal Adventures in California
In our ongoing series on exhilarating mountain biking trips, we now focus on the coastal thrills that California has in store for cycling enthusiasts.
California, with its varied terrain and awe-inspiring vistas, is a haven for those who aim to experience the thrill of two wheels under the open sky. The coastal trails from the rocky precipices of Big Sur to Santa Cruz's sandy shores offer a dreamlike setting for adventure seekers.
No matter your skill level, from novice to seasoned rider, there's something for everyone. You can cycle along the iconic Pacific Coast Highway, test your mettle on Marin County's demanding paths, or take in the astounding coastline of Mendocino. The opportunities are bountiful, and the thrill of cycling alongside the shimmering ocean waves is an indelible memory.
Unforgettable Experiences in New Zealand
On my invigorating mountain biking journey, I was fortunate to witness some truly memorable moments in New Zealand. The raw beauty of the landscapes and the variety of trails resulted in an adventure that stood apart.
A definite highlight of the trip was cycling through the majestic Rotorua Redwoods Forest. Navigating between towering trees with the aroma of pine permeating the air, the sense of thrill was unparalleled.
I also cherished the experience of biking on the Queenstown Trail, which offered awe-inspiring views of Lake Wakatipu and the encompassing mountains. The trail presented an ideal combination of demanding terrain and scenic splendor.
Be it mastering the challenging trails of the West Coast or admiring the dramatic sceneries of the South Island, New Zealand gifted me a sense of liberation and thrill that will remain etched in my memory.
Next up, we'll discuss the hair-raising routes amidst the Andes Mountains.
Jaw-Dropping Routes in the Andes
Riding High in the Andes
During my mountain biking journey across the Andes Mountains, I came across several astonishingly beautiful trails that astounded me with their picturesque vistas. The Andes, spanning a vast 4,300 miles across the South American continent, present a wide array of choices for mountain biking aficionados in search of liberation and thrill.
One of the most awe-inspiring trails is the Inca Trail. This path takes you through time-worn ruins and steep mountain passes, offering a peek into the region's profound history.
Another adrenaline-pumping trail is Bolivia's Death Road, famous for its slender cliffside paths and awe-striking panoramas of the neighboring valleys.
For bikers yearning for a more demanding ride, Chile's Transandes Challenge fits the bill with its technical singletrack and strikingly dramatic mountain vistas.
The Andes, with their various trails, provide a memorable experience that highlights the colossal beauty and majesty of this iconic mountain range.
In the words of a fellow biker, 'Every turn in the Andes unlocks a new scene that feels like a masterstroke of nature's paintbrush. It's not just a ride; it's a journey that speaks to your soul.'